Travel is good for the soul, especially when we can tweak our itinerary for a little wellnessy edge. Two local wellness pros — holistic nutritionist, Kristin Dahl, and certified health coach, Alexa Gray — offered to share their guide to a newly popular tourist destination in a healthy way. This guide to Lisbon and Southern Portugal is a gem for planning your own big trip, or as a sweet little snack to feed your winter wanderlust…
Portugal is the place on everyone's radar right now, and for good reason. Lisbon is bustling with creative energy, yet maintains a strong sense of history, culture and the prettiest vintage tiles you've ever seen. It's also one of the best cities to simply get lost in and explore. The art and culture scene is endless — every neighborhood is filled with narrowing streets that harbor tucked-away shops and cafés.
The southern part of Portugal is tranquil and serene, with a rhythm that takes you back in time and offers space to fully unwind. With vast stretches of salt flats, rice fields and olive groves, it is an Eden — a place of pristine natural beauty where the land and its gifts are respected. In Portugal, it's easy to feel at home. The Portuguese are friendly, warm and incredibly welcoming, and the food is some of the freshest you will find.
Spring and fall are the most ideal times to go because of the mild temperatures. Summers are filled with beautiful beach days further south, and winter tends to be very quiet unless you're spending holiday time in the city. The cuisine is seafood heavy with an abundance of fresh produce and Mediterranean influences. Copious amounts of local olive oil, mineral-rich fleur de sel, fresh made bread and butter and local rice can be found at every meal. A wide variety of Portuguese wines are available, each offering a distinctive, lasting impression on the palate. Many are organic and biodynamic leaving you feeling nourished.
As for places to stay, Alfama is one of the oldest and most unique parts of Lisbon. Barrio Alto is a haven for the bohemian crowd. As you venture south, you'll find contemporary lodgings that haven't lost their historic charm — the environment melds nature and modern comfort.
Discover southern Portugal through a lens of wellness, sensory experience and style.
Guide To Lisbon
Where TO EAT: BRUNCH/LUNCH
Ela Canela – This simple and gorgeous café offers a weekly menu that shifts seasonally with what's available from local markets. The menu is predominantly vegan and vegetarian with a rotation of fresh fish and poultry. Every dish is worthy of a photograph, and the drinks are made with health and longevity in mind.
Comoba – A charming café focused on healthy, high-quality, organic and seasonal ingredients, small-batch coffee, fresh baked-daily desserts and no processed foods of any kind. Comoba makes all of their own nut milks and serves one of the best matcha lattes in the city.
Dear Breakfast – A modern, chic and Lisbon-cool vibe spot that serves organic breakfast all day.
Other places to pop into for brunch, lunch, snacks or green juice: Fauna & Flora, O Botanista, Juicy Lisboa and Epur.
Where to Find The BEST COFFEE
Copenhagen Coffee -The best cup of coffee in Lisbon. It's handcrafted and high-quality, founded in Copenhagen.
Hello Kristof – A Scandinavian inspired coffee shop with healthy small plates, delicious lattes and independent magazines for inspiration.
Where to Eat DINNER
Ceia –This thoughtfully curated experience gathers 14 people from across the globe to dine and connect over ten courses of incredibly nourishing fare, paired with local wine chosen nightly by the sommelier. The dining environment is chic and minimal, yet warm and welcoming. Chef Pedro Pena Bastos and his team create elegant, sophisticated and intriguing Portuguese gastronomy. His considerate and gracious energy translates to dishes that feel profoundly wholesome and unique.
Each plate is served atop the most gorgeous ceramics accompanied by an explanation from the chef of the story and preparation behind each dish. This leaves guests feeling included and informed in the creative process. At Ceia, the staff merges the fine dining experience with new rituals of conversation and connection between the diners and makers, which creates a lasting impression of the food and its story. This experience will elevate your palate and mark your memory for a lifetime. Add this reservation to the top of your itinerary.
Barrio do Avillez – Chef Jose Avillez is one of the most renowned Portuguese chefs. His innovative techniques at Belcanto has put him on the map with two Micheline stars. His dedication and passion for fusing cooking with creativity are why Belcanto is considered one of the best restaurants in the world. Jose's restaurants offer a variety of Portuguese and Mediterranean cuisine that is timeless and never fails to satisfy. Chef Avillez may be a star chef but he is humble, charismatic and unabashedly proud to represent his country through the expression of his culinary art. Be sure to check out any of Chef Jose Avillez's many restaurants.
Prado – This modern, farm-to-table restaurant presents Portuguese cuisine in a tasteful way. It creates a simple and delicious small-plate experience, serving up some of Portugal's best organic and biodynamic wines.
Ao 26 – A lovely space for inspired vegan and vegetarian cuisine.
Where TO STAY
Hotel Memmo – A stylish, boutique-hotel with locations in two of Lisbon's best neighborhoods. It has a gorgeous deck with a poolside view of the multicolored buildings that populate the many hills of the city.
Lisboans – Affordable and chic apartments in close proximity to cultural landmarks and trendy neighborhoods. The Lisboan apartments provide a cozy and comfortable place to feel at home just outside of the noise and chaos of the city and with a village-like feel.
Airbnb – My suggestion: Stay in Alfama, the oldest and most interesting part of the city.
Where TO PLAY
Spend hours walking through Alfama, Barrio Alto and Principle Real, stopping through farmers markets, flea markets and local shops along the way.
LX Factory – An innovative industrial space converted into a place for local artisan shops, restaurants and cafés.
The Gulbenkian – Hosts two museums and a garden space to relax and enjoy.
Little Yoga Space Lisbon – Offers yoga and pilates daily, along with workshops and massage therapy.
Foodprintz – Offers yoga, meditation and workshops, plus an organic café, which serves locally-sourced vegan food.
Prado Market – A small gourmet market with specialty items, local bread, coffee and Portuguese food.
Obrigado Obrigada – A lovely shop offering local women's and men's linen clothing, ceramics, shoes and handbags.
Embaixada – A collection of concept stores in a romantic old building.
Guide to Southern Portugal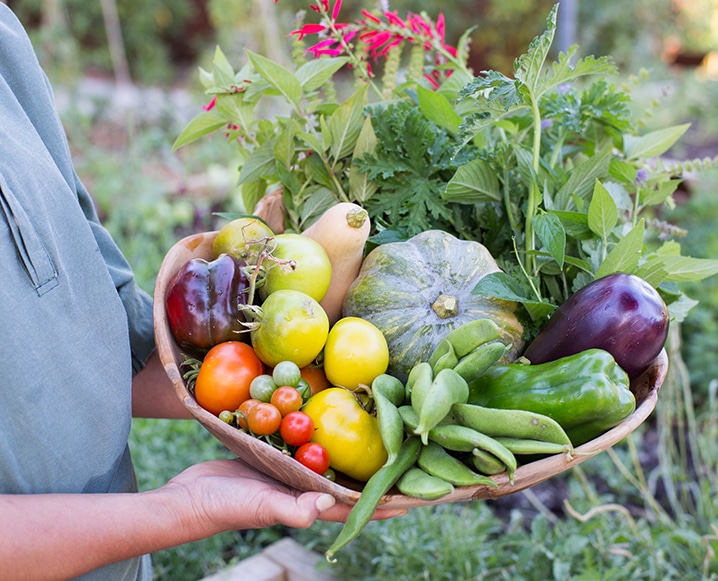 TO EAT In COMPORTA
Sublime Comporta's three exquisite restaurants.
Comporta Café – A lovely beach-side café with local cuisine. Perfect for a drink or tea at sunset!
Restaurant Sal – A beachside restaurant sharing local, traditional and quintessential Portuguese cuisine. Order the fresh local fish-of-the-day as well as the scallops and clams. Believe me, you've never had fish this fresh.
Where TO STAY in Comporta
Sublime Comporta – A sustainable, serene and tranquil place in Comporta, just one hour outside of Lisbon. Surrounded by wildlife, 17-acres of trees and an abundant organic garden, this is an unbelievably desirable place to stay. The cozy villas and cabanas connect to private pools and mindfully designed shared living spaces. There's an organic spa with treatments that soothe the senses and an indoor and outdoor pool to fully unwind. Try the herbal poultice massage treatment that uses organic herbs from the garden. After the treatment, they send you home with a linen bag filled with local sea salt and herbal poultice to recreate the experience.
The hotel hosts three restaurants that are all supplied with herbs and produce from the garden and inspired by the principles of permaculture. The restaurants are consciously designed to integrate elements from the local landscape without compromising elegance and style. You'll feel nourished, collected and calm just moments after stepping onto the grounds. Sublime Comporta is an unforgettable place that soothes the spirit.
"Here a breathtaking natural environment comes together with the elegance of contemporary architecture and décor and achieves the perfect balance between design, comfort and respect for nature and its surroundings."
                                                                     Where TO PLAY in Comporta
Comporta beach – A pristine place to enjoy a summer getaway and bask in the beauty of twelve kilometers of untouched golden sand.
Comporta shops – Comporta hosts a small bohemian-style village with unique shops and local cafés. Most shops are open during high season and close in the fall and winter months.
TO STAY in ALENTEJO
São Lourenço do Barrocal – Stunning minimalist design blended with ancient history is the impression that founder José António Uva created at SLDB. This five-star hotel in Alentejo is just two-and-a-half hours outside of Lisbon. The land and estate has been in the same family for over 200 years. History, community and integrity run deep through every carefully constructed piece of the property. Surrounded by ancient holm oaks, olive groves, original cobblestone brick structures and vineyards, you immediately feel connected to the land, its people and the abundance of natural resources.
The restaurant offers flawless Portuguese cuisine supplied by the organic gardens and other local producers. Order freshly-made juices and salad by the pool for the ultimate afternoon snack. The spa offers a wide range of treatments with organic products by Susanne Kaufmann, and there's a wellness studio with group fitness classes. Attention to detail and consistent care are present throughout your experience at Barrocal. This enchanting place will leave you feeling deeply connected to the natural surroundings and leave a lasting impression on your heart and soul.
Where TO PLAY in ALENTEJO
Monsaraz – Perhaps one of Portugal's most picturesque settings, this sweet medieval village is just a 15-minute drive from São Lourenço do Barrocal. The shops are charming and offer unique gifts and crafts from local artisans. A couple of our favorites include Casa Tial (a gourmet grocer) and XarazArte (the perfect place to pick up Portuguese ceramics).