Staying connected to our community while staying at home is keeping us inspired, lifted and sane right now. Between Zoom calls, multiple hand washings and enough sleep each night to keep our immunity strong, we're turning to a few women we love for inspiration on what to read, listen to and watch to keep us calm and cozy in these stressful times.
Delphine Del Val is the super stylish founder of Pool Creatives, a boutique agency repping some of today's most talented women in fashion, the arts, wellness and beyond. Her clients are sharing a bit about what they are listening to, watching and reading right now to give us all some fresh inspiration…
The Stay At Home Guide To Podcasts, Books + Movies to Watch Now
Violette | Makeup artist
Movies I'm watching:
Beauty and the Beast
Fight Club
High Heels
TyLynn Nguyen | Lingerie designer (Meet TyLynn) 
Books I'm reading:
It Didn't Start With You by Mark Wolynn
Trust Your Vibe by Sonia Choquette
Inconspicuous Consumption by Tatiana Schlossberg
Gelcream | Photographer (More on Gelcream)
TV shows I'm watching:
Columbo
The Office
Atlanta
Fong Min Liao | Painter
Podcasts I'm listening to:
The goop Podcast
TED Talks Daily
The Highest Self Podcast
Allison bornstein | stylist
Books I'm reading:
Trust Exercise by Sudan Choi
My Year of Rest and Relaxation by Ottessa Moshfegh
Dept. Of Speculation by Jenny Offill
Krissy Jones | Co-Founder @skyting (Meet the Skyting ladies) 
Podcasts I'm listening to:
The Daily
Oprah's SuperSoul Conversations
Bulletproof Radio
Chloe Kernaghan | co-founder of @skyting
Podcasts I'm listening to:
The Daily
Oprah's SuperSoul Conversations
Bulletpoof Radio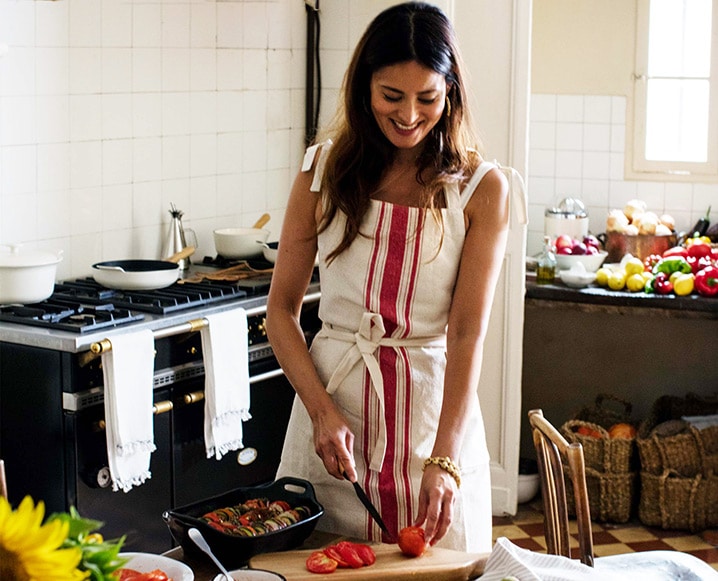 Mimi Thorisson | chef (More from Mimi) 
Books I'm reading:
My Brilliant Friend by Elena Ferrante
Ritz & Escoffier: The Hotelier, the Chef & the Rise of the Leisure Class by Luke Barr
Brideshead Revisited by Evelyn Waugh
Djuna Bel-Rowe | stylist/consultant
Movies I'm watching:
Three Women
Ali: Fear Eats the Soul
Possession
Caroline Ventura | jewelery, artist + photography
TV shows I'm watching:
The Outsider
The Crown
Best of Nova
Not all of us have the privilege of staying home and reading.
Our deepest thanks goes out to the medical care professionals and other leaders on the frontlines at this time.