Talk about classic. Malin + Goetz feels like one of those brands we've always had around the house, even though they only launched in 2004. Products like these, that feel so well-designed and effortlessly aligned with daily life, always make us curious about the designers behind them.
Meet Matthew Malin and Andrew Goetz. They first opened their modern apothecary in NYC before clean skincare was cool, but have since developed such a committed customer following that they're now a global enterprise. Their clean formulations for face, body and hair all smell amazing (think bergamot, cannabis flower and that perfect scent of clean).
Malin + Goetz recently teamed up with Pressed Juicery to celebrate their new brightening enzyme face mask — check out the special offer below. We followed the two founders through their morning routine, from the habits that get them moving, the products they use themselves, and of course, Mr. Greenberg the dog…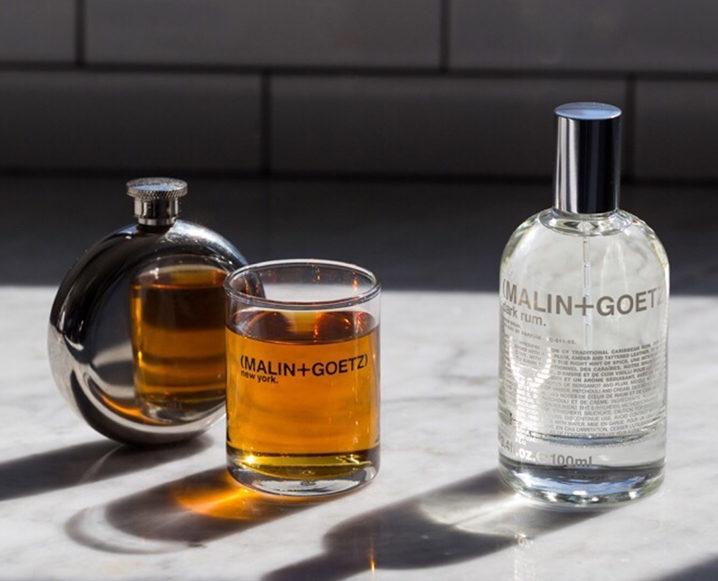 My alarm is set for…

Matthew: 7:00 a.m.
Andrew: 6:30 a.m.
I can't start my morning without...

Breakfast is normally…

Matthew: Around 11 a.m. or I wait for lunch. Not a big breakfast guy.
Andrew: Fruit and yogurt.
Favorite morning beverage is…

Daily uniform this spring…

Matthew: Anything that makes me look thin — black linen.
Andrew: Khakis and T-shirt.
My favorite moment in the morning is…
Matthew: Spending an hour first thing in the morning at my local Grumpy's— the artisan coffee house — and catching up on overseas emails.
Andrew: Reading the New York Times (print version).
On the best mornings I…

Matthew: Don't have any plans.
Andrew: Get to the gym before everyone else.
I start working by…

Matthew: Reading WWD.
Andrew: Deleting as many emails as possible.
Morning are normally filled with…

Matthew: Coffee and emails.
Andrew: Coffee.
I get my creative juices flowing by…

Matthew: During the week, by checking out Instagram. On weekends, gardening at our home in the Hudson Valley. Sometimes a mask refreshes and gets me going too.
Andrew: Walking our dog, Mr. Greenberg, to the office.
Healthiest daily habit…

Matthew: Gym.
Andrew: Gym.
I'm most obsessed with this currently…

I'm usually listening to…

Matthew: Our amazing staff and their thoughts.
Andrew: WNYC (NPR).
My favorite morning distraction…

Matthew: Our dog Mr. Greenberg.
Andrew: Mr. Greenberg.
Always thinking about lunch at…

Matthew: A time late in the morning when coffee is wearing off.
Andrew: 2:00 p.m.
My current mantra:

Matthew: No sugar…
Andrew: Your future looks bright – it's actually the tag for our new brightening enzyme campaign, but I've adopted it as a mantra as it feels very hopeful… and with everything going on politically, we need to be reminded to hold on to hope.
The recipe I'm making:
Matthew: I don't cook. My specialty is reservations – they're delicious.
Andrew: Spaghetti alla Norma. We have an awesome vegetable garden at our house in the Hudson Valley. We just harvested a bunch of garlic and garlic scapes, some baby eggplant and some early tomatoes. A perfect entrée for this classic Sicilian dish. I sauté some lightly seasoned onion and chili flakes in olive oil. When the onions are translucent, I add coarsely diced baby eggplant and the garlic scapes. When the eggplant loses its water, I add some fresh chopped seeded tomatoes and continue to cook it down for about 20 minutes. In the meantime, I put a large pot of salted water on to boil. You can use any good imported pasta, but I like spaghetti. Mix the al dente cooked pasta into the sauces with a little pasta water and fresh basil. Serve with shaved ricotta salata.
TCM Special Offer:
Are you in NYC? Stop by either of the events below to try the new Malin + Goetz Enzyme Mask and to pick up a $2 Juice offer from Pressed Juicery. Offer valid through July 31st, 2018.
Saturday, July 21st
Malin + Goetz – Nolita
235 Elizabeth St.
New York, NY 10012
Saturday, July 21st
Malin + Goetz – Chelsea
177 7th Avenue
New York, NY 10011