How does someone who is paid to look good on arrival deal with a beauty routine at the tail end of a long flight? Karlie Kloss broke it down in detail recently on IGTV and she's inspiring us to break out our beauty freak flag big time  
Whether it's for a vacation, a destination wedding or an important work trip, flying for hours on end can suck the life out of our skin — a major beauty dilemma since we're hoping to look our best once we arrive. KK is giving us permission to go ALL the way with skincare in flight. We may not be working models – and we're pretty sure every travel buddy we've got would ruin us for using an exfoliator like this! – however, there are some great learnings here. Do what you dare, and enjoy our clean swaps below for each step…
The Ultimate In-Flight Beauty Routine
JAO: HAND REFRESHER | CHECK OUT
Use this antibacterial sanitizer on your hands before you touch your face. You don't want any germs transferred from travel surfaces to skin!
SKYN iceland: GLACIAL CLEANSING CLOTHS |  CHECK OUT
We swear by these gentle face cleansing cloths. A few good swipes all over will remove any lingering makeup and grime.
ole henriksen transforming walnut scrub |  CHECK OUT
If you want to be completely extra a la Karlie Kloss, full-on exfoliate—in first-class, no less—to deep cleanse. Follow with a hot towel to remove excess.
JOANNA VARGAS: BRIGHT EYE FIRMING MASK |  CHECK OUT
This eye sheet mask will help brighten and de-puff before landing.
pai: bioaffinity SKIN TONIC | CHECK OUT
A few spritzes will instantly refresh, hydrate and wake-up skin.
mount lai: ROSE QUARTZ FACIAL ROLLER | CHECK OUT
Kloss rolls her face generously along the jawline and around the eyes to break up any congestion and reduce puffiness—and you should too.
skin gym: goldie face roller | CHECK OUT
We told you this was extra—Kloss also brings along a metal roller to smooth worry lines between the eyes and around the mouth. A metal roller like this one boosts circulation and breaks bad muscular habits beneath the skin.
DRUNK ELEPHANT: LALA RETRO WHIPPED MOISTURIZER | CHECK OUT
Karlie used upward strokes and a good facial massage to work in a rich moisturizer to counter the drying hours in-flight.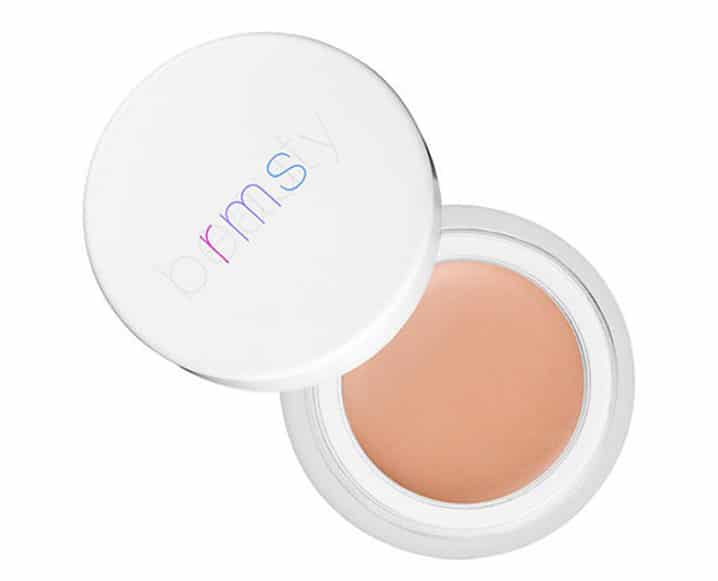 rms beauty: un cover-up concealer | CHECK OUT
Use under the eyes and anywhere redness appears in the face.
ilia: essential brow | CHECK OUT
Brow gel to keep strays in place provides a surprisingly high-impact effect.
w3ll people: expressionist mascara | CHECK OUT
Our favorite eye-brightening mascara. If there's one step you go for in this routine, its this.
bite beauty: bite lip pencil | CHECK OUT
For a hint of color, and to accentuate the shape of your lips apply at the lip line then gently fill in.
ILIA: MULTI-STICK | CHECK OUT
Our favorite multi-tasker, for just the right amount of color on lips and cheeks.
playa: pure dry shampoo | CHECK OUT
And for a hair boost, spray down your part to absorb oil. Rake your fingers through to distribute, give a good shake and go!