I remember when I first came across Maison Cire Trudon candles years ago — French heritage going back to Marie Antoinette, scents so good you wish you could eat them, and the kind of packaging that is so special you're tempted to hoard it along with the boxes your best jewelry and handbags came in. (I felt so lucky when we were able to run these behind-the-scenes photos of the candles being made back at the start of TCM in 2012 – most of which can no longer be seen in the piece!)
I felt the same way when I came across L'Officine Universelle Buly and their insane curation of "retro-futuristic" natural goods. It turns out that Buly's art director, Ramdane Touhami, was the mastermind behind the rebirth of Cire Trudon and is now helping guide this centuries old French brand as they renew shops in Seoul, Tokyo, London and New York.
Here are a few of the insanely well-designed and potently natural personal care goods from L'Officine Universelle Buly and one other French brand catching our eye that'll reignite your obsession with French girl beauty…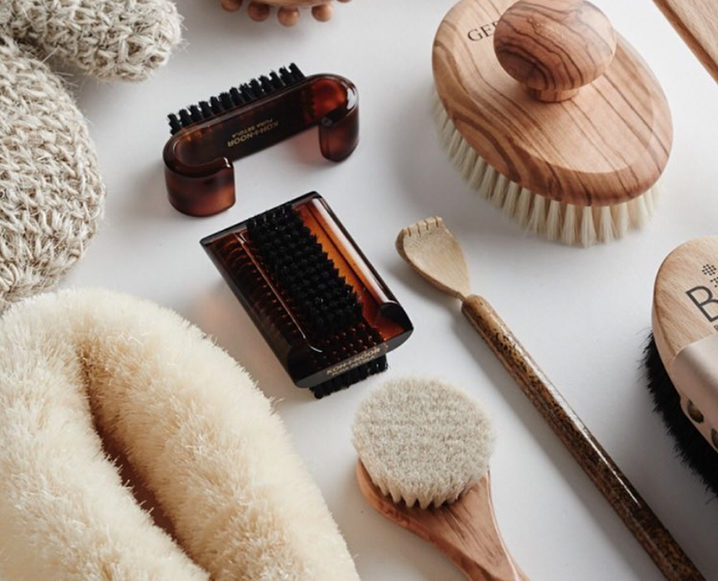 L'Officine Universelle Buly's combs + toothbrushes
| These brushes seem as though they're from another era – we love that. Some are "meticulously fashioned out of high-quality acetate" in Switzerland, the others are made of minebari wood in Japan. The toothbrushes can be engraved with your initials, name, or even a haiku.
CHECK OUT 
L'Officine Universelle Buly's 
Alabaster Home Scent + Aker Fassi Lipstick

| Two more Buly treasures. The tiny porcelain box is houses a beautifully analog oil diffuser — a gorgeous and sustainable way to perfume the ambient air.
The other is a terracotta fragment soaked in an ancient natural lipstick: poppy flower pigment. Simply soak a brush in oil and apply the color to your lips. CHECK OUT HERE and HERE
ORMAIE Fragrances | Ormaie is a family-run fragrance co with roots deep in art and nature. Each fragrance is composed of natural ingredients only. The scents are just as elegant as the bottles themselves.  CHECK OUT
L'Officine Universelle Buly's OPIAT DENTAIRE
|  We're swooning over this snake-printed bottle of toothpaste for the design alone. Nevermind that it's flavored with a very chic combo of mint, cucumber and coriander! According to the brand, "The fountain of Castéra-Verduzan, in the Gers region, gushes up naturally, replete with sulfates, calcium and magnesium. Collected and incorporated into l'Officine's Opiates, it is truly something to gape over: it treats throat aches while refreshing both exhalations and kisses."
CHECK OUT
L'Officine Universelle Buly Plant powders + clays
|  Buly 1803 also offers a full universe of plant powders – a rainbow of plant-based potions, some of which we'd never seen before. Apparently, peony power is a great face scrub! Who knew? There are also twelve clays available, each of them serving a different beauty need.
CHECK OUT