So you're trying natural beauty products? That's great. The problem is, you might be scared to try one of the swaps you need most: a natural deodorant.
Commercial deodorants can be loaded with harmful chemicals and endocrine disrupting ingredients that have no business on our bodies (especially not so close to our breasts). The trouble is, of course, that risking a smelly, sweaty date or meeting while wearing the wrong deodorant — clean or no — just isn't worth it for some of us.
We hit up The Chat, our sparkly new private Facebook community, where our readers asked each other which products actually work for them and dozens within our community responded. Here's what they said…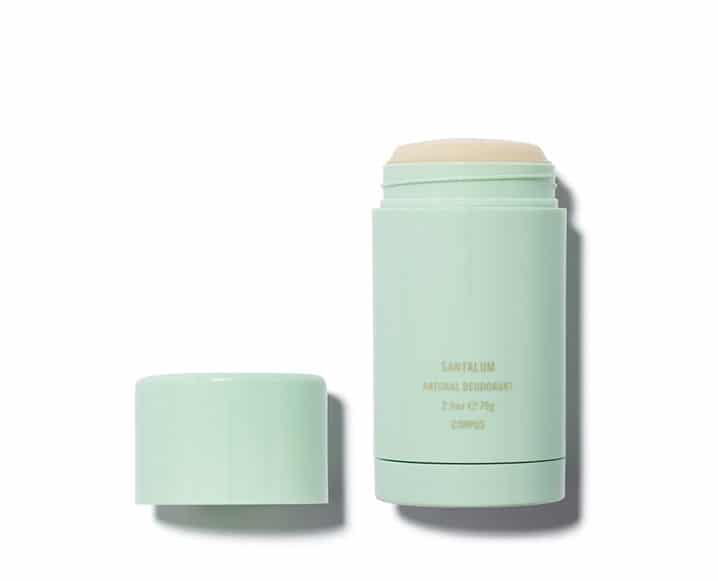 Corpus | Corpus is one of our favorite new natural deodorants for everyday use. Impossibly chic, the long-lasting water-based formula is made with natural enzymes and plant extracts, and made without synthetics and harmful chemicals. Pretty packaging aside, the real draw is the sophisticated natural fragrance blends, which basically double as perfume. Our favorites are Green (bergamot, pink lemon, orange blossom, cardamom) and Santalum ( sandalwood, sandalwood root, Texas cedarwood, amber) CHECK OUT 
Lavanilla
| This award-winning, aluminum-free deodorant smells fresh in a way that sparks instant nostalgia. Each one features soothing essential oils blend that fight odor effectively while soothing, conditioning, and nourishing the delicate skin under our arms. It's formulated to be non-irritating, allergy-tested, and does not contain aluminum, mineral oils, or synthetic fragrances.
CHECK OUT
Agent Nateur | This chic, long-lasting deodorant is made with food-grade ingredients. The formula includes raw organic honey, lavender and eucalyptus, avocado butter and other soothing natural oils. CHECK OUT
Native
| Made without aluminum, parabens, phthalates, and talc, this natural deodorant works surprisingly well for high-intensity activities.
CHECK OUT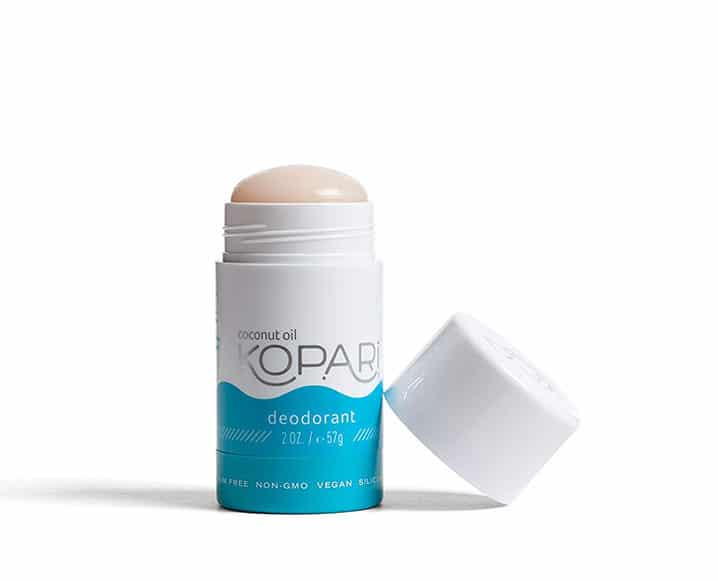 Kopari
| This natural coconut deodorant glides on clear and smells amazing. The good fats from coconuts nourish skin. Coconut oil contain lauric acid which is antibacterial and antimicrobial, meaning it helps fight inflammation and keep redness at bay.
CHECK OUT
Schmidt's
| This mineral enriched natural deodorant contains activated charcoal, which helps soaks up moisture and draw out and eliminate smell-inducing toxins. The addition of magnesium helps the body produce protective enzymes and antioxidants that help neutralize bacteria.
CHECK OUT
Vapour
| We've tried out a ton of natural deodorants, and this one stood up to the hardest test in a notable way: we still smelled amazing after a sweaty boxing class. The innovative formula transforms from gel to powder on your skin and effectively combats odor and bacteria at the source.
CHECK OUT
Blume
| Blume deodorant contains probiotic that helps fight odor by balancing out the bacteria that cause it. It works for 24-hours without harmful chemicals, which is a major win in the natural deodorant department.
CHECK OUT