Radiant beauty is a holistic endeavor; one which Kerrilynn Pamer and Cindy DiPrima have made beautifully accessible for the rest of us. When the co-founders of NYC's CAP Beauty set out to build a beautifully curated green beauty store, the call for cleaner cosmetics was still a fairly muffled one. They had no idea they would end up making a wellness lifestyle brand with bi-coastal brick and mortars and a (well-deserved) cult following.
Their first book, High Vibrational Beauty: Recipes & Rituals for Radical Self Care, is a gorgeous and thoughtful manifesto on modern natural beauty (shot by Kerrilynn's talented art photographer husband). In addition to seasonal skincare routines and DIY hacks we'd actually bother to try, the book also offers beautifying recipes galore. Why? Because true beauty starts on a cellular level and is sustained by an ongoing effort to nourish from within.
We love the following list of essential kitchen tools from the pages of High Vibrational Beauty. According to the CAP ladies, these gadgets — from a mini whisk to froth up superfood lattes, to cute glass jars to reduce waste — makes it easy to integrate health and beauty into daily routines. You can collect all the glow-perfecting recipes your heart desires, but if you don't feel comfortable actually cooking in your own kitchen, all that Pinterest-ing is for naught.
13 Essential Kitchen Tools
We've tried to keep this accessible to all, with recipes anyone can make in a conventional home kitchen. But, if you want to go deep, there are upgrades and additions to the typical tools and equipment that most people have on hand. Some are affordable, and others are worth saving for. Here are the tools of our High Vibrational kitchens.
Smoothie Central: HIGH-SPEED BLENDER | Invest in the best, if you can. When you figure out your cost per use, even the most expensive blender will pay for itself, and then some. We love the American made Vitamix and its standard 7-year warranty. We're amazed to this day by how often we use this powerful machine. From our morning tonics to breakfast smoothies to raw pureed soups for lunch and dinner and even a batch of nut butter, a Vitamix in your kitchen is the easiest route to consuming an abundance of fruits and vegetables on the daily. Save a space for it on your counter. And, take it for a spin.  SHOP NOW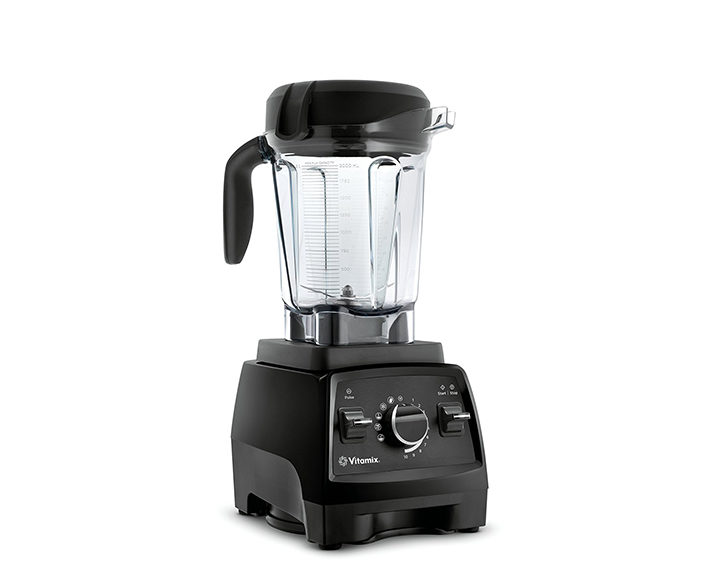 Get Your Greens: JUICER | Green juice is the holy water of High Vibrational living. And, when we embarked on this journey, a home juicer was essential. But, in the past decade or so, cold pressed juices have come into their own. They're mainstream now, and their availability has burgeoned. But, when time allows, we still love to press our own, customizing our very own blends and taking it straight from the source. There are countless varieties of juicers at a range of price points. Generally, the more expensive variety will yield a juice that oxidizes more slowly, meaning it will last longer in the fridge and hold onto its nutrients. Sometimes, the price can reflect ease of use, an important factor! Home juicing requires massive quantities of fresh fruits and vegetables, so make sure that you have the fridge space. And, if you take the dive, get creative. We love adding fresh herbs and biting tastes, like radish, to make juices that are truly our own. SHOP NOW
The TOnic Topper: AEROLATTE | This tiny throwback to the 1990s has a new life in our High Vibrational world of tonic drinks. Whip up your adaptogenic herbs, mushrooms and tocotrienols with a big spoonful of coconut butter for a new millennial latte. SHOP NOW
Raw Revelations: DEHYDRATOR | Keep it alive! Dehydrating foods at at low temperatures keeps nutrients and vital minerals intact, making this an important addition to a raw food kitchen. Some use an oven, but a dehydrator allows for more control and multiple recipes to be prepared at once. Raw crackers, cookies and dried fruit are always on hand. Prepare for days-long "cooking" times and its lulling white noise. We've grown to love it. SHOP NOW
Veggie Double-Down: BOX GRATER | Simple and old school, the box grater delivers. Grate carrots over your salads and zucchini over your soup. Up your dose of vegetables the easy way. SHOP NOW
Nix The Noodles: SPIRALIZER | Transform your vegetables. This remarkable tool spins vegetables into long spaghetti-like strands that can be lightly cooked or eaten raw. Your favorite sauce has a healthy new home. SHOP NOW
The Clear Solution: GLASS JARS AND STORAGE CONTAINERS | Decanting our High Vibrational staples (often purchased in the bulk aisle) serves more than just aesthetics. When ingredients live in stackable clear glass jars, we always know what's on hand. Take it a step further and shop with reusable muslin bags, so you can ditch the plastic. And, High Vibrational eating means that we often travel with a smoothie or soup packed to go, so we keep a stash of mason jars or recycled glass containers on hand. If you bake, choose wide-mouthed jars for your flours and other baking staples. This may seem unnecessary, like a purely aesthetic move, but it's a real game changer. You'll never wrestle with the mess of measuring again when you can easily get into the mouth of the jar. SHOP NOW
MVP (Most Valuable Processor): FOOD PROCESSOR | Another investment piece, this is similar to a blender, and, in some cases, they're interchangeable. But, the nuanced differences are real, and they do offer slightly different results. The grater attachment makes grated salads fast and easy, and we definitely prefer a food processor for dips like hummus and our summertime favorite, Banana Nice Cream. SHOP NOW
The Desert Island Tool: KNIVES | A beautiful knife is satisfying on all levels. When you eat more plants, chopping becomes a pastime. Make it one you enjoy. From France to Japan to Brooklyn, there's a knife for everything and everyone. Find one you love, and let it lead the way. SHOP NOW
Soup SAVANT: IMMERSION BLENDER | This low-investment piece purees cooked soups with minimal cleanup. Great for a small kitchen. SHOP NOW
Ritual Ready: MATCHA WHISK | This pretty Japanese tool elevates your matcha-making magic. You can easily swap it for a classic whisk or even a blender, but we love the ritual and feel of this beautiful tool. SHOP NOW
Better Beverages: NUT MILK BAG | This simple fabric bag is essential for straining the smoothest nut and seed milks. It's worth its modest price to avoid the mess of using a metal sieve, and the milk will come out its most refined. A tiny investment that you'll use all the time. SHOP NOW
Do The Slide: MANDOLINE | Another trick for helping us consume our lion's share of raw, living vegetables is to slice them finely and dress them well. Shaved vegetable salads are a staple in both of our homes. The mandoline makes it easy and fast. Counter-top versions are great, but we also love the simple handheld style with a ceramic blade. It's also great for making vegetable chips. SHOP NOW
Take a peek inside the daily wellness habits of CAP's founding ladies here.