KeepiNg Your handbag well stocked with wellness essentials is like having a personal assistant who is there for one thing only: to make sure you look and feel your absolute best, no matter what the day throws your way.
Here's what we're stashing in every nook and cranny of our favorite new bag from Senreve (the new Midi is everything we need in life). From glass straws and chic cutlery to support a low-waste lifestyle to a sexy functional perfume designed to reduce stress, these small but mighty products can make all the difference on the go.
Whether you're running around town, stuck at your desk or jet-setting somewhere where healthy snacks aren't a given, these picks are perfect and then some…
Four sigmatic matcha latte mix |
 These convenient little pouches are perfect for sliding into the pocket of your favorite bag and forgetting about until you need an emergency energy boost. They each contain ceremonial grade matcha, energizing moringa, and gut-supporting maitake mushroom. Matcha has antioxidant properties, caffeine, and L-theanine, a relaxing amino acid, so you get balanced energy to be creative without a crash; You'll feel energetic, calm, and focused after one cup 
CHECK OUT
Resistance Band Set
| Tiny, lightweight and will let you secretly fit in a workout anywhere. When we've been sitting all day, a few minutes of work to activate those sleepy glutes can boost posture, get blood flowing and help us feel strong. 
CHECK OUT
Nucifera The Balm |
 Small but mighty, this little pot of balm is a versatile beauty product we can't get enough of. This healing balm is made from a nourishing blend of plant-based butters and oils. Apply it to your face, hair, skin, lips and nails for an instant hydration refresh and less products to haul around.  
CHECK OUT
Port + Polish Pill Case
| We can't get enough of this chic AF case for sorting our supplements. It's sturdy, streamlined and so pretty we actually want to keep it on hand to show off. It gets lots of beauty bonus points for the little mirror on the inside. 
CHECK OUT
The nue co functional Fragrance
| We're low-key obsessed with this new fragrance from Nue Co. The perfume actually smells amazing — an addictive non-toxic blend that's clean, woody, spicy and smokey — and it's designed to actually reduce stress (it's made with science, people!). This cute travel size spritzer is ideal for a life on-the-go.  
CHECK OUT
Glass straw 
| With more and more states picking up the plastic straw ban to reduce plastic waste, this little glass accessory is something we're thrilled to have on hand. Made of borosilicate glass tubing, which is the strongest commercially available glass, these straws will survive hot drinks, cold drinks and lots of time rolling around the bottom of your bag. 
CHECK OUT
Reusable cutlery set |
Cleverly designed to fit together, this chic alternative to disposable cutlery — made from 100% recyclable and sustainable thermoplastic — will slide right into your bag and give you major low-waste lifestyle points. 
CHECK OUT
The Good Patch Be Calm CBD Patches
| We're a little obsessed with these discreet but effective hemp CBD-infused patches. Stick one on to the inside of your wrist, admire its invisibleness, then sit back and wait for the active ingredients to absorb right in. Calm is our favorite for a crazy day running around, but we're also big fans of their others: one made for period cramps, one to help heal your hangovers and one to help you fall asleep. 
CHECK OUT
Playa pure dry shampoo |
 When life picks up speed our hair is one of the first things to take a hit. When a full shower is out of the question, a great dry shampoo can truly save face. We love this botanical-powered dry shampoo from Playa for a quick pick me up that makes a major impact. 
CHECK OUT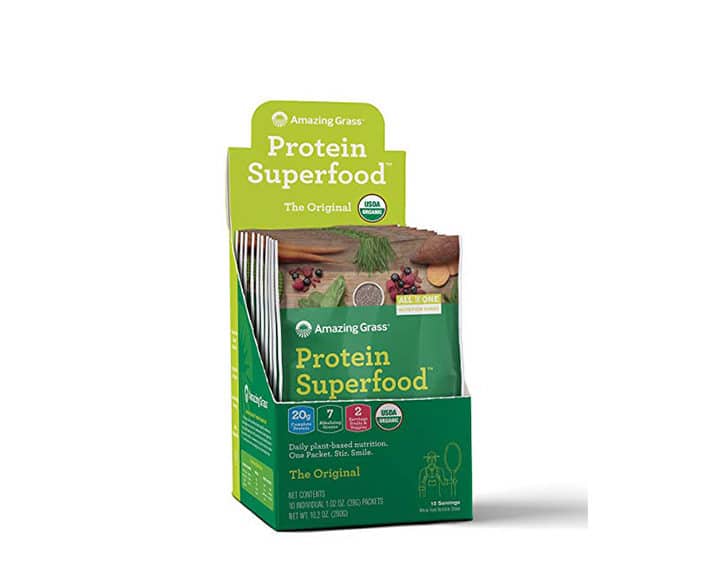 Amazing grass protein powder |
Create a healthy breakfast or snack no matter where you are. We bring these along everywhere we go – when the food situation is questionable, we're still good to go. Our
favorite life hack
from celebrity nutritionist Kelly LeVeque is to keep a pack on hand when you go to the airport. Stop by any coffee shop and dump it into a latte for an instant clean and nourishing snack. 
CHECK OUT